What does it take to be a Premier DJ?
Our Premier DJs family are all fully trained and experienced in events of all types and thoroughly enjoy being a part of your day! We know that the success of your event includes entertainment and we take pride in the talented staff that make up Premier DJs.
We know what makes a great entertainer and all our staff love music, enjoy being involved in special events, are easy going and easy to get along with. What a relief it must be to know we are not dull stick in the muds!
If you would like to join our Premier team then let us know! Just click here to find out more on what we believe could make you a Premier DJ.
DJ Mark
Music is my number one passion in life and developed from an early age by listening to Michael Jackson over and over. If I'm not actively listening to music then I'm either humming a tune or thinking about it. 
I really enjoy sitting down and creating mixes, choosing a bunch of songs and trying to fit them together so each song flows into and works well with the next one.
So why did I want to become a DJ? I love helping people have a good time and if I can play music to do that then perfect!
DJ Cory
Music has always been around me for as long as I can remember, especially electronic music. My Grandad was radio host back in the days of reel to reel tape players and Uncle has been Djing in night clubs for over 25 years. It was when turned 18 and spent a night with him the DJ booth that I fell in love with everything that is being a DJ.

My uncle taught me to mix on vinyl which was really fun. I loved getting a feel for mixing vinyls. Personally I'm a massive fan of trance, but can get down to anything really. Everywhere i go i have music by my side, whether its cooking breakfast, driving my car, even in my bay at work. I can't imagine a life without it and love sharing my passion for music with the clients I am honoured to work with.
DJ Natalya
Based in Toowoomba, I love to be involved with all types of events! Having a extensive background in entertainment I thoroughly enjoying making sure everyone has a great time. Whether I'm at a children's event, corporate night, a wedding or themed birthday party I bring enjoyment to people through music. To see people having fun, dancing and singing along to the songs I play makes me happy. Let me know if your event is themed and I'll be there in costume - facepaint and all!
Being in a family of musicians and raised around music from a very young age, I have a passion for music. I can provide Karaoke at my events (and I'm happy to get up and sing with you if you need some encouragement!).
Being in this profession, I can share this love with so many others. It is a wonderful feeling knowing you are bringing happiness to couples and guests on the day of their special event.
DJ Paul
I love a variety of music. I believe that music influences emotion and depending on how I am feeling that will dictate what I generally listen to personally.
I chose to be a 
DJ
 because I have a huge interest in Sound and I love to entertain people. I am most comfortable when I am hosting or MC at an event. I have been DJing as a professional for a touch over 5 years now although I have had a lifelong interest in music.
What makes me unique from other 
Dj
's I guess is that I don't try to be anybody other than me when I am in the 
spotlight
. It is important to remember why you are hired as a 
DJ
 and in what context. 
DJ Luke
I love seeing people having a great time and truly understand and appreciate the power that music plays in making this happen. I love playing a variety of music to ensure everyone has a great time.
Music has always been a part of my life. I have enjoyed keeping up with the latest hits as well as exploring and enjoying all the music from the past.
I love being approachable and friendly to all the guests and feel that a friendly personality is crucial in making everyone feel comfortable at an event.
I am also happy to provide my services as a Master of Ceremonies to keep your event on schedule and to keep everyone informed about what is happening.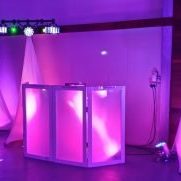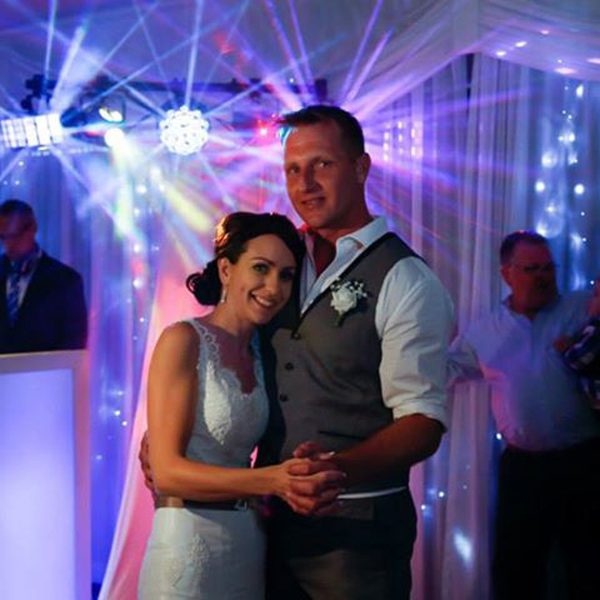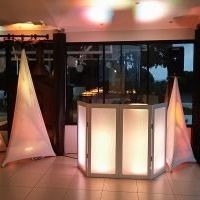 "The DJ was awesome on the night. Played all the songs I requested and mixed them up so everyone could get up and have a dance. The company was so pleasant to work with, I had heaps of questions and I never felt like I was bothering them. Very happy with them."
Amy B. 
"They were fantastic. The communication was great leading up to the day. They helped me with the music selection. On the day, everything was looked after." 

Alana D.
"All the guests were really happy with the music selection. Everything went really well."
Nicole F.
"They were fantastic! I was a bit slack with my music preferences and they had everything ready for us. They were so professional." 
Cassie M.
"All the guests were really happy with the music selection. Everything went really well."
Tracy V.